Poppy Jewellery raises thousands for charity!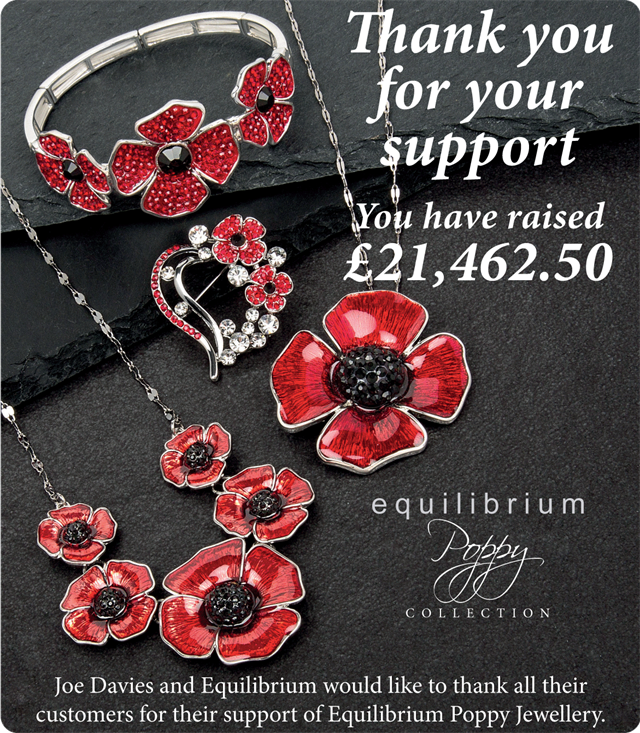 We just wanted to update and thank you all for your fantastic efforts in selling the Equilibrium poppy jewellery.  Last
year as a result of your hard work you raised a total of £21,462.50 which has been split evenly between the two forces
related charities below.

The result is outstanding and will make a real difference to the lives of a lot of people.   We are of course repeating the
offer for the coming year - and have added plenty of new items to the range, including a men's collection. 

Once again THANK YOU! All those 50p's really do add up...
Please take a moment to visit the links of the charities below who were both overwhelmed by your support.

Below are both charities receiving their cheques.
 www.scottyslittlesoldiers.co.uk

This is a charity dedicated to helping bereaved British forces
children by way of Christmas parties, counselling, holidays,
etc. The charity is very small and therefore our donation will
make a massive difference to them.

A small charity dedicated to helping homeless ex-forces
personnel find accommodation and receive counselling where
necessary. They are based all over the country and again a
very worthy cause.