Poo Pourri Re-Launch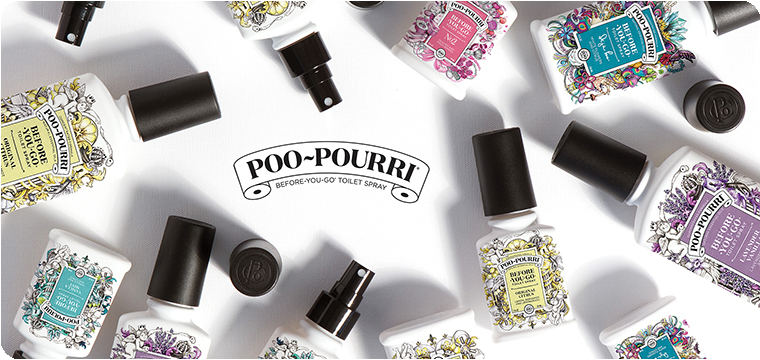 Re-Launch of brand new packaging - same great quality

Poo-Pourri® is a unique product which has been re-launched at the Spring Fair with a great new look across the range and a fabulous new fragrance; lavender & vanilla.
The 'Before-You-Go' toilet spray (made of essential oils and other natural compounds) virtually eliminates bathroom odours by creating a protective film on the surface of the water. Keeping bad smells trapped below,  
Poo-Pourri® is a great fun product that is guaranteed to be eye catching and raise a smile, particularly with its unique branding and cheeky messages.  
Initially it may be purchased as a fun, novelty or gag gift, but it really does works and repeat sales into retailers are not to be sniffed at, to date over 20 million bottles have been sold worldwide!