Introducing this great new brand - Rose & Co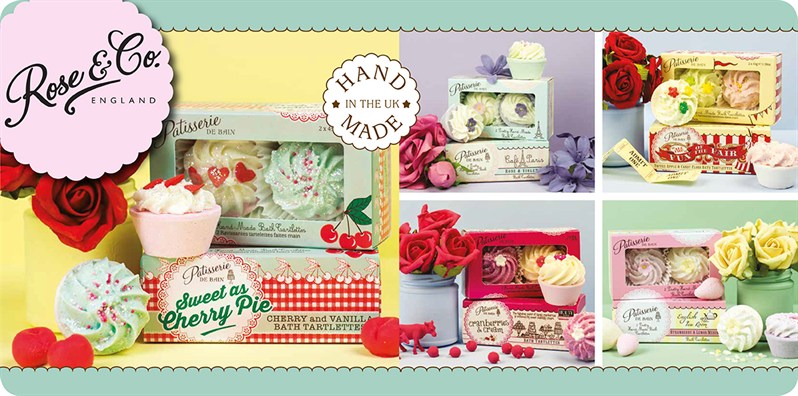 "Joe Davies in partnership with Rose & Co"
Joe Davies are delighted to announce they are now in partnership with the UK company Rose & Co.    The whole collection was launched very successfully at Joe Davies' exhibition stand at the Autumn Fair.
The truly unique award winning collection of soaps, bath melts, bath bombs, hand cream and lip gloss are all from the 'Patisserie de Bain' and 'No. 84' collections.   Each collection features the very best carefully chosen ingredients, amazing fragrances and all beautifully packaged.   Everything is hand crafted and made in the UK too.
Also being distributed by Joe Davies is the 'Amazing Zam-Buk'.   Used as an antiseptic ointment for over 100 years Zam-buk is a highly acclaimed, traditional embrocation packaged in a tin based on the original Victorian design; it was even standard WW2 issue to soldiers!
Hard to come by yet loved by generations for its amazing powers to soothe cuts, sores, bruises, burns, rashes, insect bites, chapped skin and many more ailments.
Zam-Buk is essential kit for any self-respecting explorer, gardener, daredevil, festival goer or household!   A great repeat purchase gift too.
Rose & Co will be supplied throughout the UK using Joe Davies' trademark 'Little & Often' ordering system with a minimum order of just £100 and free delivery.
For all enquiries regarding the Rose & Co® range of bath and beauty products from Joe Davies please call:
0161 975 6300