A Big Thank You!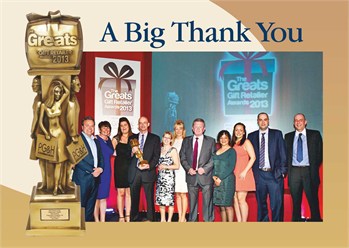 Best Service to the Independent Retailer - Gold Award
Every one of us at Joe Davies would like to thank all our lovely customers who were kind enough to vote us winner of this year's Gold Award for 'Best Customer Service to the Independent Retailer' 2013.  
It's amazing to win the award and it really is cherished by the team, who work tirelessly all year round; we are all extremely proud and honoured!    We'll be working even harder to keep up or improve our standards for the next year!
Hearty congratulations as well to all the great retailers and businesses that scooped a win or nomination at the Greats Awards.