Say it with an Angel!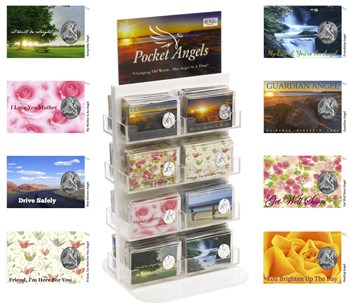 One of the biggest hits of the year so far has been our exclusive range of Pocket and Power Angels.   These are shaping up to be a very big line.   Each line is an impulse purchase sentiment item in a range of designs, repeats are by individual design too!   Both ranges sell off a counter unit; which is ordered with a starter pack, (please select both the counter unit and the starter pack when ordering).   You then repeat 'Little & Often' on the refills.   
We highly recommend these lines; for full details please call 0161 975 6300 or please register your interest in becoming a customer here.