Joe Davies - Spring Fair Giftware partners
Joe Davies are delighted to have been appointed as the Official Spring Fair Giftware
partner for 2014.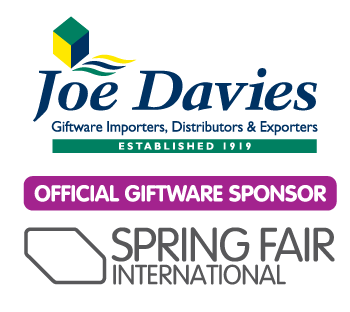 Steve Davies, Managing Director commented "The Spring Fair is such an important event for independent retailers all over the country. Our relationship and attendance at the show goes back over 20 years and becoming the giftware sponsor seemed a very natural thing to do".
Aside from the huge numbers of visitors that attend the fair, many retailers refer to the Spring Fair website as a source of information and to search for potential suppliers. With a £100 minimum order, over 8000 products, 'Little & Often' order system and award winning service Joe Davies is a perfect match for independent retailers nationwide. 
For information contact 0161 975 6300