Equilibrium/Joe Davies to show in London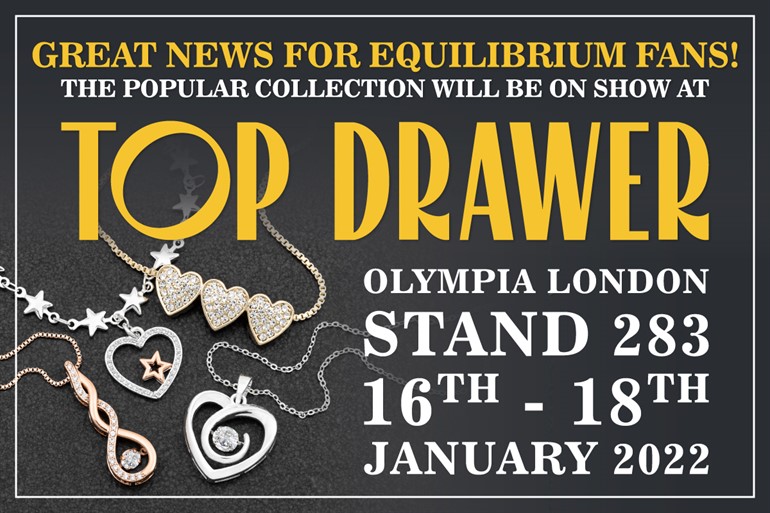 Great News For Equilibrium Fans!
We are excited to be exhibiting the massively popular Equilibrium Collection at Top Drawer next year in London! It will be our first time attending the event and we cannot wait!
The most popular and current collections will be on show, along with brand new products! From fashion and sentiment jewellery to hats, scarves, bags, purses, and even socks - Equilibrium has it all!